Jimi Hendrix Axis: Bold as Love
Released: 1967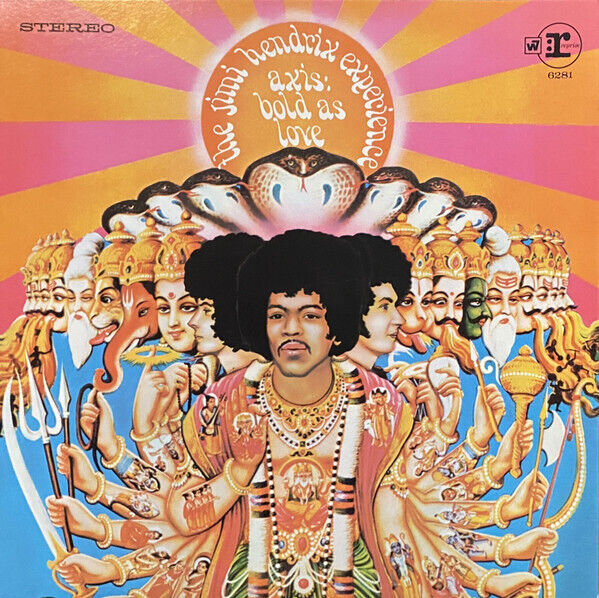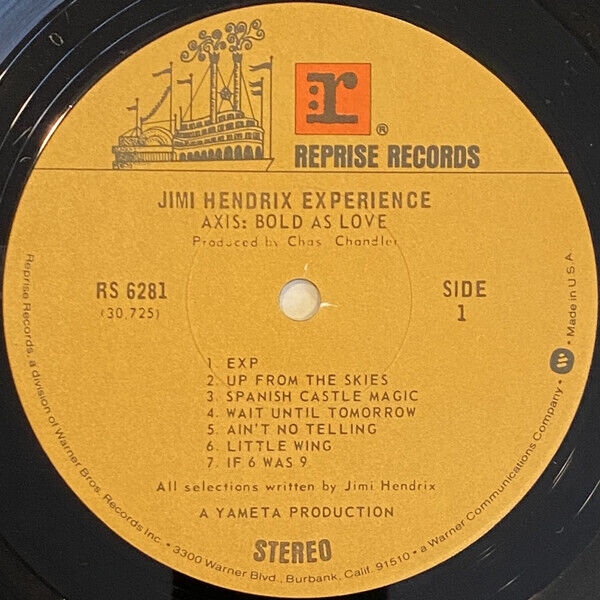 "Axis: Bold as Love," released in 1967, is the second studio album by the Jimi Hendrix Experience. This album is renowned for showcasing Jimi Hendrix's evolving musical style, combining elements of rock, blues, psychedelia, and soul. It was a critical and commercial success, further cementing Hendrix's status as one of the most innovative guitarists of his time.

Musically, "Axis: Bold as Love" is noted for its exploration of complex soundscapes and experimental guitar techniques. Hendrix's use of pioneering studio effects, such as phasing and flanging, and his ability to blend different genres, created a unique and revolutionary sound that was ahead of its time.

The album's opening track, "EXP," introduces listeners to the psychedelic and experimental nature of the album, with its use of stereo panning and sound effects. Following this, tracks like "Up from the Skies" and "Spanish Castle Magic" showcase Hendrix's exceptional guitar work and songwriting ability.

One of the most celebrated tracks on the album is "Little Wing," which is widely regarded as one of Hendrix's greatest compositions. The song combines his soft vocal style with a succinct, expressive guitar performance, creating a deeply moving and poetic piece.

The title track, "Bold as Love," is another highlight, known for its vivid and colorful lyrics, and an impressive guitar solo that demonstrates Hendrix's mastery of tone and emotion. The song's finale features a crescendo of guitars and studio effects that exemplify the experimental nature of the album.

The cover art of the album is also noteworthy. It features a painting of Hendrix and the band superimposed over a Hindu-inspired artwork, reflecting the album's themes of love and spirituality.

Overall, "Axis: Bold as Love" is not just an album but a landmark in the history of rock music. It pushed the boundaries of what was possible in the studio and expanded the sonic vocabulary of the electric guitar. Despite its relatively short length, it remains a profound influence on musicians and a testament to Hendrix's genius.